Fight climate change, offset carbon from the atmosphere and remove plastic waste with every order on Surf Zero. 
That's right, one small purchase triggers a big positive impact for the planet.
Every time you make a purchase with us:
200kgs of carbon is offset and removed from the atmosphere.
1kg (equivalent to 50 x 500ml plastic water bottles) of ocean-bound plastic waste is removed and recycled.
3 trees are planted in reforestation projects around the world.
We weren't lying when we said we are determined to create more impact!
We believe we can do more by investing for the long term in carbon offset projects to help capture and remove tonnes of CO2. We do this by funding climate change and carbon capturing projects, the removing of plastic waste and planting trees in reforestation projects around the world.
We do this through Ecologi (formally Offset Earth) and their reputable tree planting partner The Eden Reforestation Projects.
How does it work?
With every purchase made on the Surf Zero online store a percentage of the sale automatically goes to funding the offsetting and removal of 200kgs of carbon from the atmosphere, the removal of 1kg of ocean-bound plastic and the of planting 3 trees through Ecologi's reforestation projects. You can read more on the current mangrove reforestation project in Madagascar here.
You can view the number of trees that have been planted in real-time from our customer purchases since launching this initiative here.
Upon request we can even send you a link so you can view the exact trees in our forest that your purchase created.
Total number of trees funded and planted to date: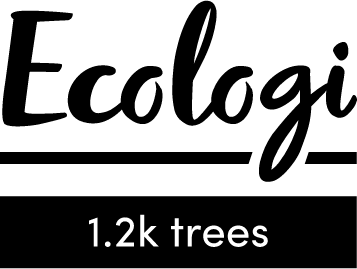 If your favorite retailers or brands don't offer any form of carbon offsetting initiatives then ask them why not????
Alternatively feel free to contact us about a brand you think could be doing more and we will contact them on your behalf.